CHUN CHENG LIN YANG, MD, MSc
CLINIAL EXPERTISE DESCRIPTION
Dr. Lin Yang specializes in cosmetic and reconstructive surgery of the eyelids, tear drainage system and the orbits (Oculoplastics, Lacrimal, and Orbital Surgery). He is the first ophthalmologist (eye MD) in Costa Rica with formal fellowship training at a premier oculoplastics & orbital surgery program in the United States. After returning to Costa Rica, he pioneered the recognition and accreditation of Oculoplastics, Lacrimal and Orbital Surgery by the Colegio de Medicos y Cirujanos de Costa Rica (Costa Rican College of Physicians and Surgeons). Currently, Dr. Lin Yang is the first and only Costa Rican oculoplastics and orbital specialist inducted to the American Society of Ophthalmic Plastics and Reconstructive Surgery (ASOPRS). His areas of interests and expertise include aesthetic facial rejuvenation, disorders of the eyelids, tear drainage system, and orbital disease. He is well published in peer reviewed journals and serves as editor of several journal of importance in the field. He regularly presents at national and international conferences as well. Dr. Lin Yang is fluent in Spanish, English, and Chinese Mandarin.
---
EDUCATION
1996
B.A. (Chemistry)
Baylor University, Texas, USA
2000-2001
Rotatory Internship, San Jose, Costa Rica
2001
M.D. (Honors)
Universidad Autónoma de Centro América, Escuela Autónoma de Ciencias Médicas de Centro América, "Andrés-Vesalio Guzmán-Calleja", (currently "UCIMED"), San Jose, Costa Rica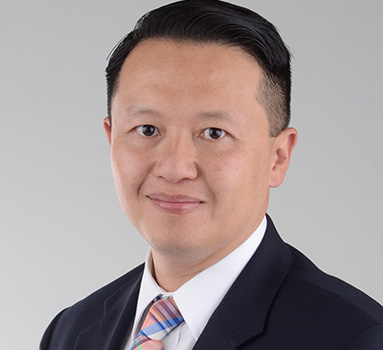 2003-2005
Magíster Scientificae Program in Opthalmology/Residency Program in Comprehensive Ophthalmology
Unidad Nacional de Oftalmologia, Universidad de San Carlos de Guatemala, Guatemala
2006
Fellowship in Ophthalmic Plastic and Orbital Surgery
Unidad Nacional de Oftalmologia, Universidad de San Carlos de Guatemala, Guatemala
2007
Fellowship in Facial, Ophthalmic Plastics, Reconstructive, and Orbital Surgery
Preceptors: John D. McCann, M.D., Ph.D., Richard L. Anderson, M.D., F.A.C.S.
Center for Facial Appearances, Salt Lake City, Utah, U.S.A
---
HONORS
• Gillingham Pan-American Fellowship Award (Pan-American Ophthalmological Foundation)
• International Council of Ophthalmology Fellowship Award
• Pablo Jiménez Camarena Excellence Award
• Chief Resident, Unidad Nacional de Oftalmologia, Universidad de San Carlos de Guatemala, Guatemala City, Guatemala
• Acceptance to UCLA, Jules Stein Eye Institute, international fellowship program in Ophthalmic Plastic & Orbital Surgery
---
PROFESSIONAL MEMBERSHIPS
• American Society of Ophthalmic Plastics & Reconstructive Surgery (ASOPRS)
• American Academy of Ophthalmology (AAO)
• Pan-American Association of Ophthalmology (PAAO)
• Costa Rican Ophthalmologic Association
• Central American Oculoplastics & Orbital Surgery Society
---
CERTIFICATIONS
• Costa Rica College of Physicians and Surgeons (Ophthalmology, Ophthalmic Plastics &Orbital Surgery)
• Guatemalan College of Physicians and Surgeons
---
CONTACT INFORMATION
Hospital CIMA San José
Medical Tower 3, Office 322
Tels: (506) 2208-8322 /2208-8372
Fax: (506) 2208-8372
Email: info@doctorparpados
Website: www.doctorparpados.com